Garden Photography From The Sky
You've seen gardens many times from your height, 5 feet 10 (or thereabouts!), now take a look from 400 feet! My camera took to the sky this day as I did what I love most – garden drone photography. The arboretum stretched far as the eye could see, and the patterns of the paths looked so interesting.
Set in Hampshire, over 180 acres, 42,000 trees (600 champion trees) and shrubs await your awe and appreciation. This was the second garden visit that day I was on with the Garden Media Guild, whom I am a member with. The first was Hardy's Cottage Garden, and this one was Sir Harold Hillier Gardens.
The gardens were given to Hampshire County Council in 1977, managed as a charitable trust.The president of the trust is the Duchess of Cornwall and the patrons are Lord Sainsbury and Roy Lancaster, who was the first curator. Roy Lancaster came along that day, and we all enjoyed talking to him.
The garden has many different landscapes, including the peony border (70 different varieties) which was my favourite, and the winter garden which BBC Gardeners World filmed last winter.
After the gates shut, and the evening light bathed across the garden, I had the most perfect light to capture the vast array of trees and plants. Including this very interesting centenary border, which was planted in 1964 by Sir Harold Hillier, and opened by the Duchess of Cornwall in 2013.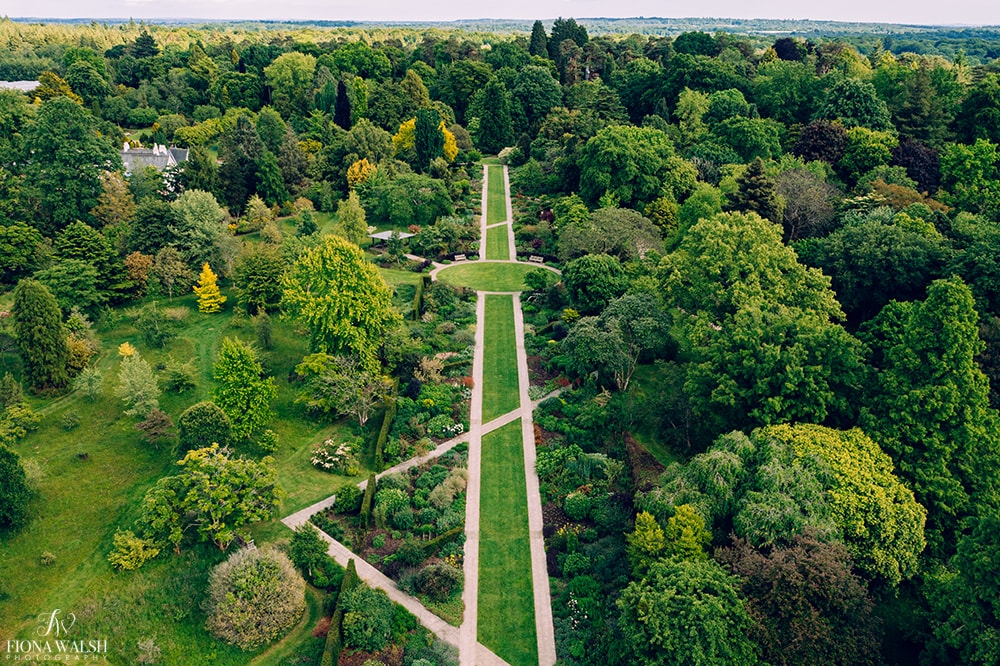 I also took some lush garden photos Hampshire from the ground : )