Introducing Earth Explorer from Fiona Walsh Landscapes, films from the land and the air, showing you the beauty of our earth so you can feel inspired to get outside, or just inspired to feel a sense of awe which I find seems to bring about a sense of gratitude.
With the Mavic 2 Pro drone, the GoProHero7, and my trusty Nikon DSLR, I can now make moving visuals! I often go out trekking, and the landscape that I walk on is so incredible that I just have to show you it in another format! The Brecon Beacons in Wales is one of those incredible places, the mountains, the ridges, the lakes, the sheep! One time I had the opportunity to film a group of magnificent ponies running across the land! (video below)
My latest film, from the beautiful land of Snowdonia, North Wales. Just a couple of minutes long, watch to feel inspired..
During the spring of 2020 (we all remember that!), I had the opportunity to use my free time to explore and capture. With a new macro lens in hand I made a short film of a beautiful woodland blossoming in spring:
Here is my first film showing a walk along Llyn Y Fan Fach, from the land and the air.
On my new channel I'll also be creating a series of virtual walks. So if you need some footage whilst doing a workout, if you need a place to calm down, or just can't get to these places, watch these video walks and you can almost be walking along with me.
---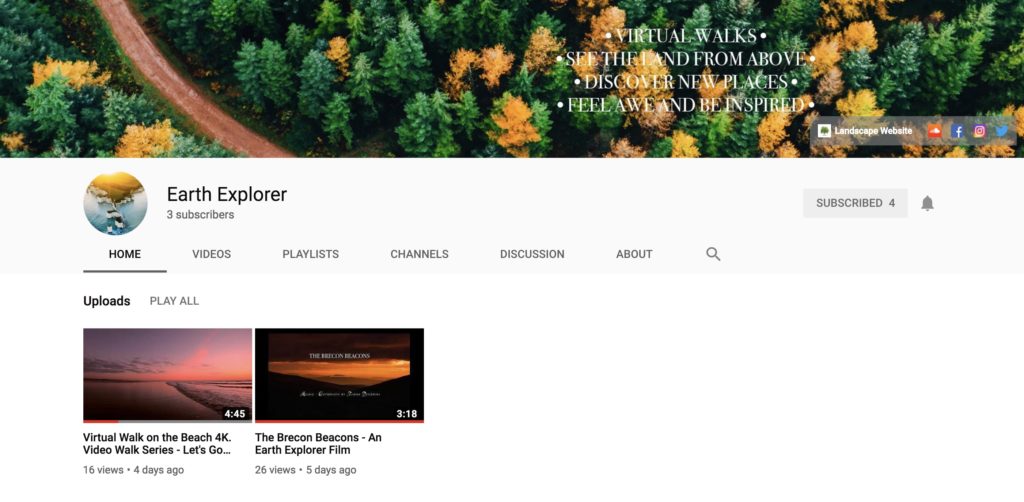 Please subscribe to the new Earth Explorer YouTube channel and get updates when beautiful films are made. All music tracks on the videos are made by myself. You can listen to my music here.