Garden Drone Photography
My camera took the skies above Rosy and Rob's cottage garden in Hampshire. This is garden photography like no other as I leant my camera to a bird : )
Rosy and Rob started their journey in horticulture back in 1988 in Camberley with car boot sales, then renting a walled garden. Looking back, they've done 25 years of RHS Chelsea, gaining 24 RHS gold medals. Their nursery is the U.K's number 1 for herbaceous perennials.
Thanks to the Garden Media Guild, we were given a tour of their nursery where Rosy explained the workings that goes on behind the scenes. The work that goes into the nursery is incredible, such care taken for each plant from 3 heated tables, automatic misting and watering. They care for their staff too, by building work benches that are tall so you don't have to get backache whilst potting : )
It's very well organised, and I think it's a calming place to visit. She showed us many things in the polytunnels, and some plants outdoors too. They have a tag system; yellow are mail order and red and going for sale in the nursery sales area.
If you get the chance to drop in, do. I could have taken a boot full of plants home in my car.
Would you like some drone garden photography too? Get in touch. fiona@fionawalsh.co.uk
Drone photography over the nursery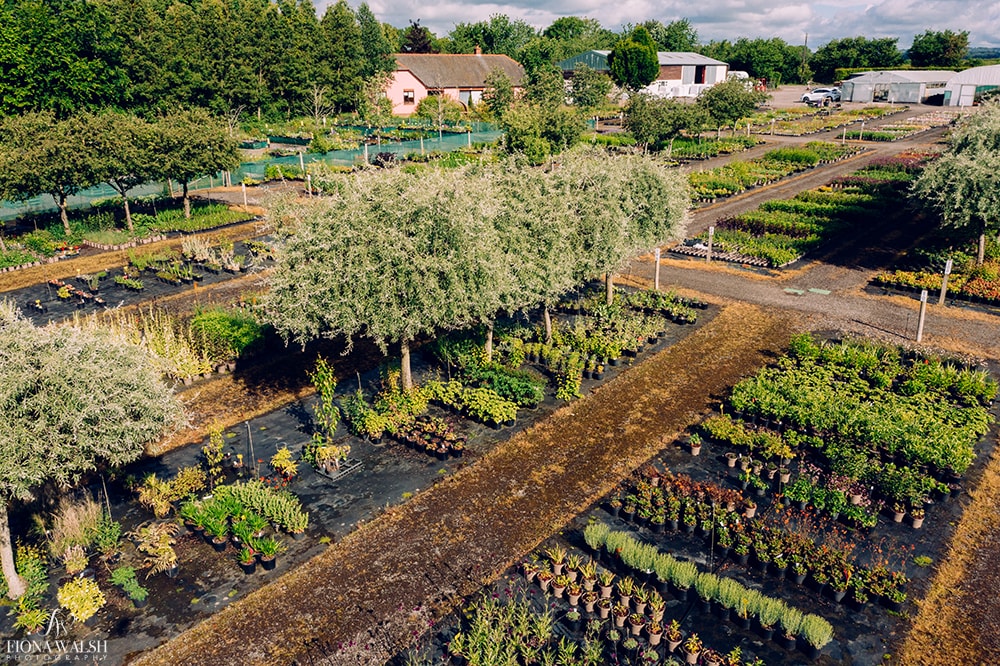 Garden photography on the ground